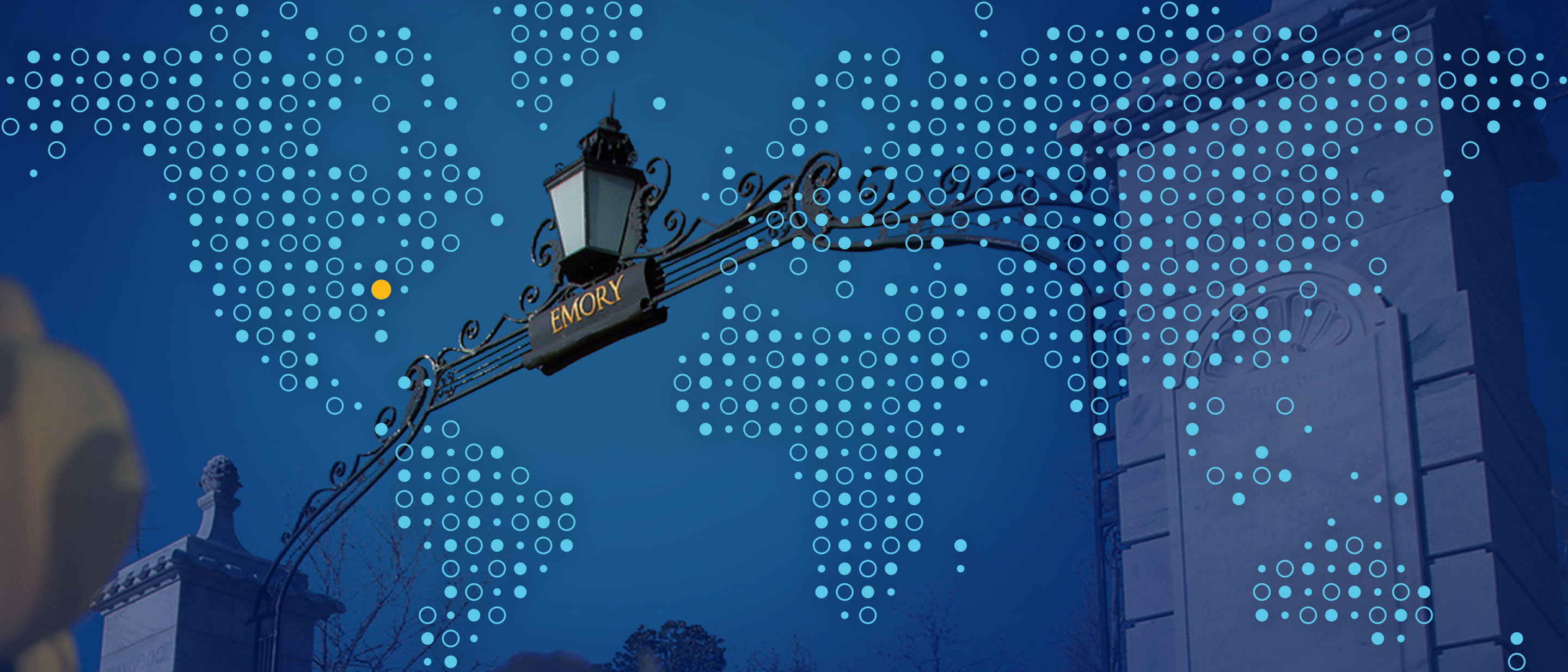 Atlanta and Emory are gateways to the world
The best and brightest from around the world choose Emory University. Known for academic excellence, groundbreaking research, and an inclusive international community, Emory offers a vast network of partnership opportunities and a strategic location in the vibrant city of Atlanta.
Join us as we prepare the next generation of global thinkers and leaders.
Learn More about Emory in the World
Discover Our Global Scope
Expand your worldview

"I always feel safe and supported as an international student at Emory because inclusiveness and cultural differences are celebrated here. Everyone recognizes their responsibility to maintain and even promote diversity in the Emory community. By serving as an Academic Fellow for first-year undergraduate students, I aim to help them adapt to and thrive in the new environment and provide tips and guidance along the way. I also joined Emory International Council and became an intern at International Student and Scholar Services to advocate students' needs and assist with planning events and workshops catered to the international community. I cherish the opportunity to be a student here and always love to offer what I have."

Tianyi Xu 22C

Biology Major, Quantitative Sciences Minor

Country of Origin: China