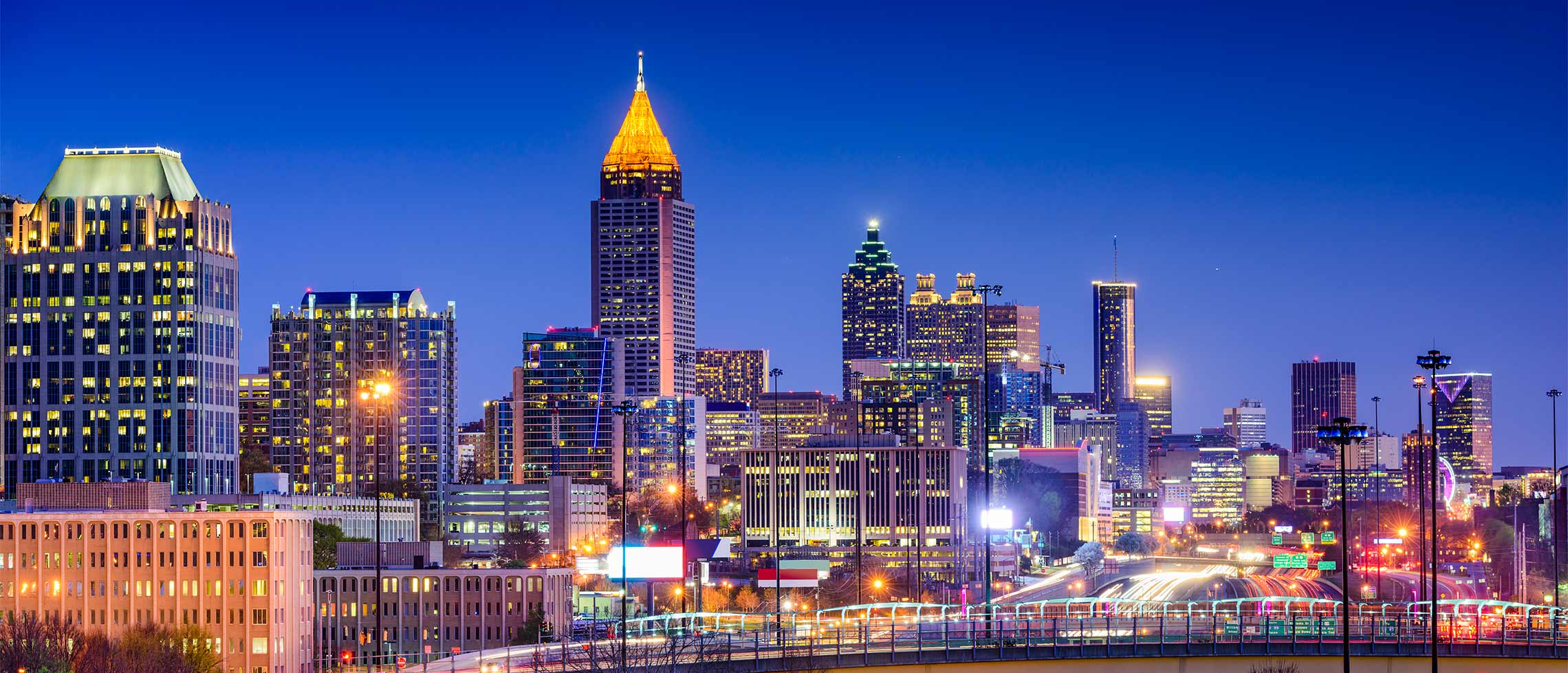 Emory and Atlanta, a launchpad for global impact
For almost two centuries, Emory and Atlanta have enjoyed synergistic paths to first national and now global recognition.
Emory's collaborations with Atlanta neighbors such as the US Centers for Disease Control and Prevention, Task Force for Global Health, The Carter Center, and CARE produce trailblazing work that serves humanity and improves conditions—locally and globally.
Emory also partners with international, Atlanta-based businesses such as Delta Airlines and The Coca-Cola Company to train the next generation of world leaders and innovators with a global perspective instilled with a commitment to excellence and integrity.
Atlanta Global Partnerships

Fostering and supporting conditions for collaboration among groups engaging in international work within the Emory and Atlanta communities to leverage local Atlanta partnerships and to unleash the power of global collaboration.

Learn More About Atlanta Global Partnerships

Recognizing Atlanta as a gateway to the world.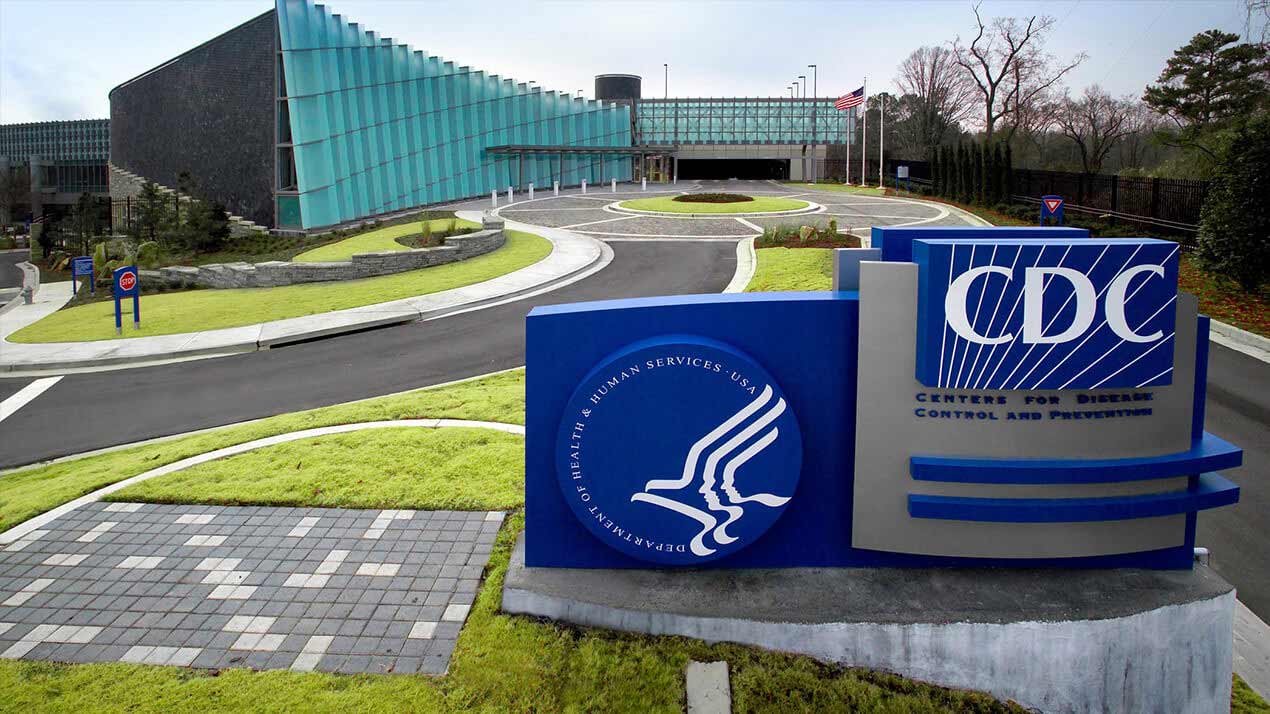 Developing global health strength
In 1947, the US Centers for Disease Control and Prevention (CDC), known at the time as the Communicable Disease Center, made a token payment of $10 to Emory University for 15 acres of land on Clifton Road in Atlanta where CDC headquarters is located today. Both institutions knew great things would result from being neighbors. Indeed, other health-focused institutions flocked to the region, and Atlanta developed into the public health capital of the world.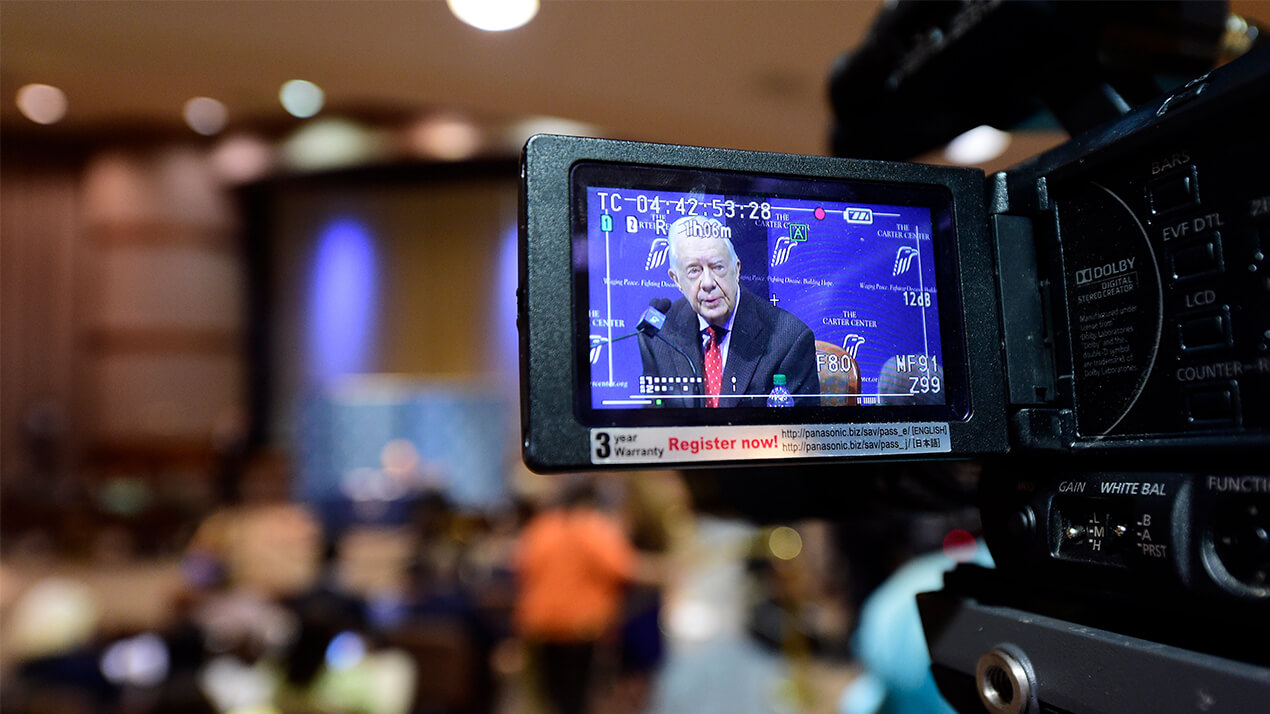 Joining forces for impact
The Carter Center and Emory University have been partners for more than 36 years. This unique union between a nongovernmental organization and a higher education leader creates dynamic opportunities for Carter Center experts to teach at Emory and for Emory faculty and students to participate in the Center's work. Together, our reach has improved the lives of millions in poor and conflict-ridden countries through disease prevention, peace work, and the strengthening of human rights and democracy.
Learn More