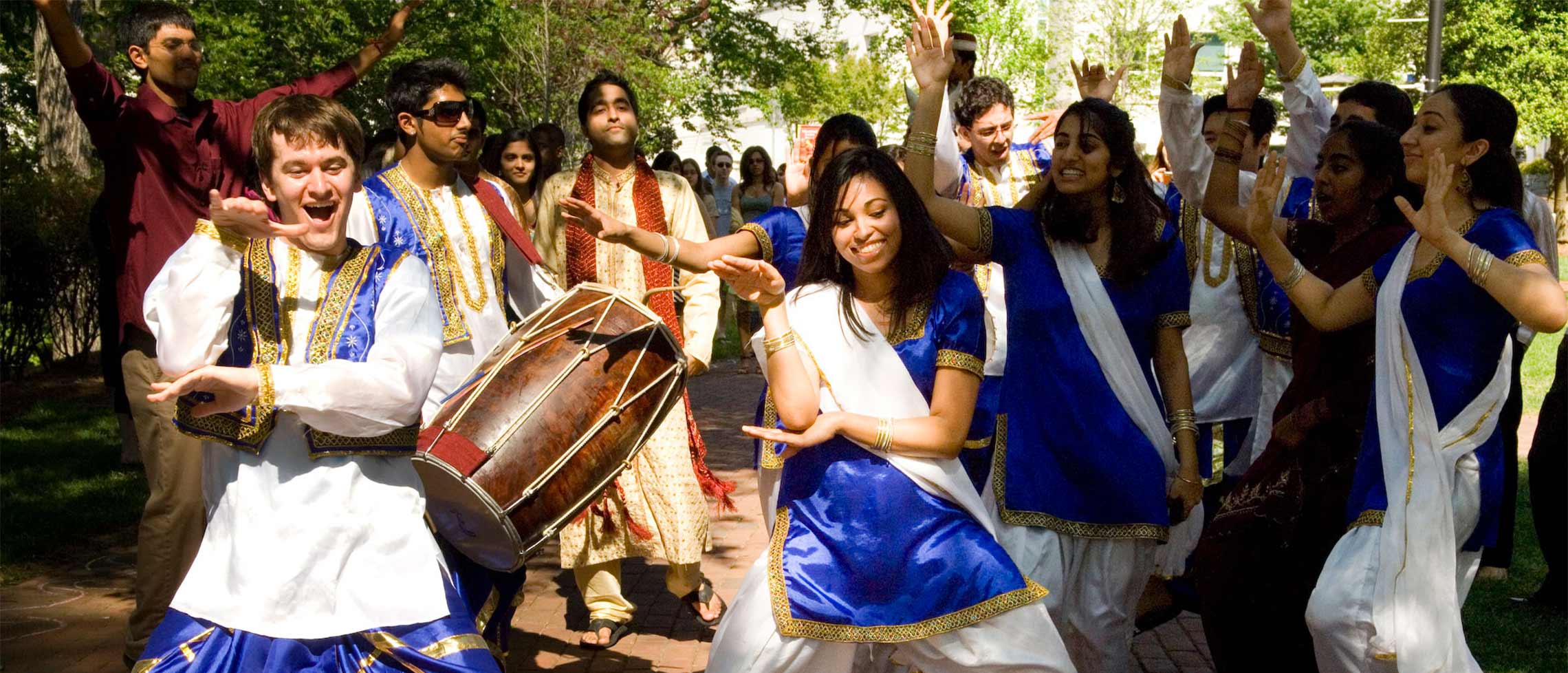 Explore the world outside your door
Nearly one in five Emory students and full-time faculty come to Emory from outside the United States—and that's a conservative figure. International and domestic students can apply to live together in the Global Cultures residence hall, and a variety of culturally specific organizations on campus ensure international students can also connect with others from their home.
Both faculty and students benefit from Emory's ongoing research and exchange collaborations with more than 200 institutions abroad. International scholars can search our global engagement map for other faculty with research or teaching interests in their region, connect with conversation partners to improve their English, or work with the Emory College Language Center to learn other languages to facilitate research and teaching abroad.
Add to your perspective

"I think sometimes the greatest benefit of getting an international education is that you really get to make a point about how the American way of living is not the only way of living, and you learn that neither is yours. . . . Getting and sharing that experience is incredibly valuable. How would life be without adding spices into the bowl? Quite plain, right?"

Amanda Obando 19C

Interdisciplinary Studies Major in Film/Photography, Anthropology, and Dance

Country of Origin: El Salvador
Enjoy scholarship and community

"It's a fantastic place to work. The opportunities that are available to me are beyond my wildest dreams. The collegiality at Emory—it's small enough to still be personal. I've been overwhelmed with how many people have welcomed me and wanted to work with me. I've found so many people willing to push intellectual boundaries. It's been really exciting, and I think that is because it's so international."

Kylie M. Smith

Andrew W. Mellon Faculty Fellow in Nursing and Humanities

Nell Hodgson Woodruff School of Nursing

Country of Origin: Australia
Connect across cultures
Cross-cultural friendships and understanding lead to open-minded students who will make a positive impact with their lives. In Longstreet-Means Residence Hall, known as the Global Cultures dorm, first-year international and domestic students can room together and learn from each other, and all residents connect with traditions and cultural experiences from around the world.